Events
The Annual FIA Expo 2022 is here.
4. 11. 2022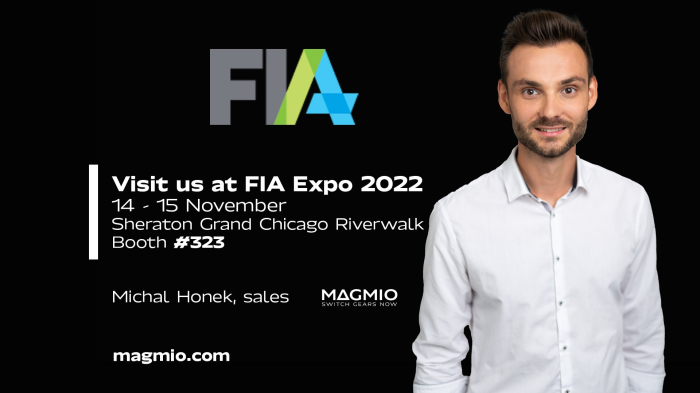 Come and visit our booth 323 in the new venue Sheraton Grand Chicago Riverwalk on 14 - 15 November 2022. 
We're excited to showcase the latest work we've done at CME. We released a completely redesigned CME MDP 3 feed handler and managed to reduce latency by 30-100 nanoseconds. The result is latencies below 300 nanoseconds with a complete tick-to-trade pipeline, including the book, in the FPGA.
Stop by our booth and talk to our experts Michal and Jakub about how the Magmio framework and the new CME MDP 3 feed handler can help you reduce latency. We enable anyone to reach latency below 300 nanoseconds even without previous FPGA experience.
Looking forward to seeing you there!